16
« on: March 06, 2009, 08:13:17 pm »Message ID: 41734
Sounds like everyone is doing fairly well...with or without goals...most everyone seems confident they will make the 30 posts this month!! So YAY!!!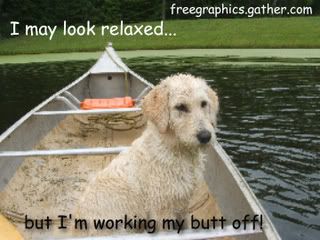 That is very exciting....why don't we help each other remember to post in the thread
here
after we have hit the 30 mark!!
So it's been awhile since I've asked how many do you have now?
I'm at 18.....19 if I count this post!!
Getting Close!!!
I'm surprised and thankful FC only asks for 30!! Surprised because it's not too great a number it can't be done...and thankful because my time is limited!! lol